Pediatric cardiac case study
There are a few pieces of information in this case study that are critical in determining how one would find the evidence, that is most appropriate, to determine how a complication, such as a cardiac tamponade, could occur in an infant only four days after an operative procedure. The key clues include: To enhance the likelihood of the most reliable evidence and helpful research, one would use a PICOT formation, to formulate a research question.
I run a lot of lead EKGs and scrutinize them closely, perhaps even too closely. I can attribute my possible oversensitivity with EKG reading to a number of things, including being steeped in a service that emphasized cardiac care, but also because of a patient I had early on in my career when I was a new little medic-let working in an ER.
I remember this vividly, all these many years later. It was early Christmas day by only about a half-hour past midnight and I was working as the triage medic in a small, free-standing emergency room.
A 19 year-old male patient Pediatric cardiac case study into the ER waiting room with his mother. We were very slow that night, and he was going to be one of our only patients so far that shift.
He was complaining of chest pain, and his mother had become concerned enough to bring him in to be seen. A 19yo with chest pain? The triage exam was pretty unremarkable. I checked him over while the clerk entered him into the computer. Ho hum, no big deal.
As I remember, the kid had no history of trauma, no cough with hemoptypsis coughing up bloodno signs of a Pulmonary Embolism, and nothing else that concerned me.
I took his vitals and put him in a minor exam room.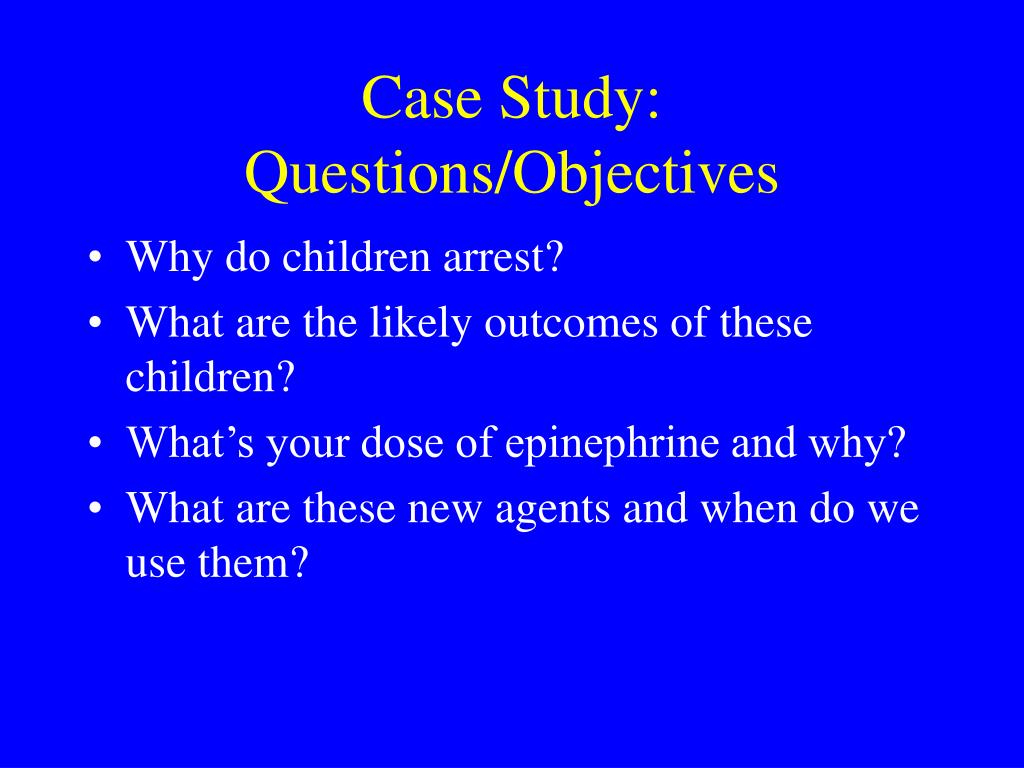 After that, I grabbed some of the sugar cookies that one of the nurses had brought in and stood in my usual spot at the desk to shoot the breeze with my coworkers.
Merry Christmas to all. Imagine my surprise, as a young and inexperienced medic, when the nurse grabbed the doctor quickly and had me get a lead EKG. Turns out the kid had some massive ST elevation that was even visible on his lead II monitor rhythm. We moved him into the resuscitation room and worked him up for cardiac ischemia.
Mark a black mark for complacency on my permanent record for that one. That under-triage and complacent disregard for a good assessment caused me to miss a potentially serious condition on a kid who was sicker than my assessment bias allowed me to believe at the time.
You should remember this lesson too: The patient has no responsibility to conform to your personal biases, to any statistics about disease prevalence, or to any semblance of conditions you think they may or may not be able to have.
Complete a full assessment of every patient, every time. I thought about this case this morning after reading a case study on Dr. It regards the same type of scenario that happened to me all that many years ago.
You should read it too. To just offer an assessment tip, it is best to consider the epidemiology of life threats in various populations.
Case Based Pediatrics Chapter
In the realm of critical care, BS is a diagnosis of exclusion. Chris Kaiser aka "Ckemtp" I am a paramedic trying to advance the idea that the Emergency Medical Services can be made into the profession that we all want it, need it, and know it deserves to be.
Google Hangout Recent Posts.Bloodless cardiac surgery and the pediatric patient: a case study AL Ging, JR St. Onge, DC Fitzgerald, LR Collazo, LS Bower and I Shen INOVA Fairfax Hospital, Perfusion Department, Falls Church, VA.
Pediatric Cardiac Surgery and PICOT Question. Comment on the following Pediatric Cardiac Surgery and PICOT Question; When reviewing the case study there are a many key points that are discussed in regards recovering from a pediatric cardiac surgery and the risk for a cardiac tamponade after the removal of a pulmonary artery catheter.
1 Case Study Dylan Banks Cardiac Catheterization Three week old male infant, Dylan Banks, diagnosed with Down syndrome and ventricular septal defect (VSD), is admitted for cardiac catheterization. Case Study 1: Radial Artery Approach for Cardiac Catheterization followed by an "Off-Pump" Coronary Artery Bypass Surgery "Beating Heart", off-pump coronary artery bypass Illustration permission for use granted by Medtronic, Inc.
This case study lecture tests the viewer's knowledge of pediatric congenital cardiac defects and the appropriate repairs. Initial publication: March 25, Podcast: Listen to the audio track of this video.
This activity has been designed to meet the educational needs of pediatricians, pediatric nurse practitioners, pediatric clinical nurse specialists, registered nurses, and pediatric physician assistants.